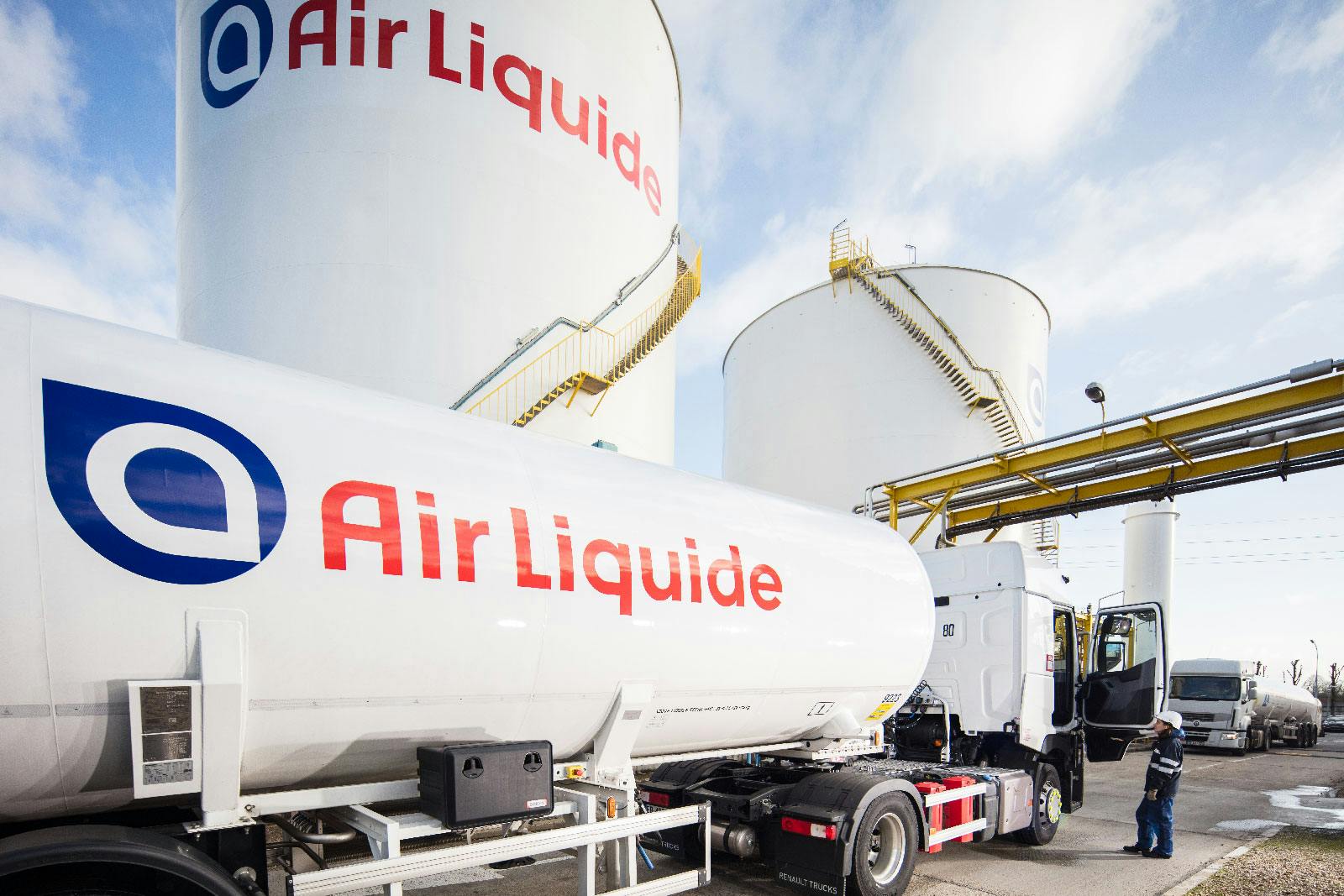 Data intelligence
How reliable, real-time data helps Air Liquide's race against the clock
Time is always of the essence when getting goods to customers, but when the product could actually disappear if it's delayed, you pay particular attention.
That's the challenge faced by Air Liquide, a 120-year-old world leader in producing and delivering gases such as oxygen, nitrogen, hydrogen and helium, to industrial businesses and the healthcare sector. It serves more than 3.8 million customers and patients in 78 countries worldwide, supplying through direct pipelines, on-site production and via road and sea freight.
When it needs to ship overseas it cools and liquifies these substances to transport as much of it as possible per specialized ISO tank. Overtime, however, the gas warms up and if the temperature rises too much some gas is released. This means it only has a set window of time before the product is lost.
Speaking during a webinar hosted by Wakeo, Maxime Lambert, Maritime Industrial Pole Director at Air Liquide, said: "It's a very similar situation to food deliveries, we need to get it to our customers before the due date. After this, we have big issues, like economic losses. If a customer has ordered 10 tonnes of oxygen, they expect to receive 10 tonnes."
"For Air Liquide, shipping goods really is a race against the clock," said William Brachini, VP of Customer Excellence at Wakeo. "Some gases only have a 40-day window to move from A-to-B, including pre-loading, time at sea, and post-loading at the final destination, yet journeys could take longer if they suffer delays. We know that in Q4, for example, 70% of sea market shipments faced hold-ups in the range of nine days."
"We are very focused on when the ship will arrive," added Lambert. "Our containers are highly specialized so we always want to keep an eye on where they are and the condition they are in."
To tackle this Wakeo provides a software-as-a-service platform that enables its clients to track all modes of transport via ocean, air, road and rail. It calculates the estimated time of arrival of goods which is then shared with its customers and its customer's own clients. This helps to better set expectations, aids planning, reduces cost and mitigates risks associated with any delays.
Wakeo has been working with Air Liquide since 2018 to help it to improve its customer experience by delivering this real-time visibility. As a result the business has seen significant improvements:
It is better able to anticipate and mitigate risks, and optimize costs. The platform alerts Air Liquide up to 15 days ahead of the scheduled due date if a setback is likely. It can also better gauge expected transit times, which means Air Liquide can reengineer its transport plan accordingly, saving time and money
Automation and customized notifications have led to a 20% boost in productivity, for example ensuring truckers are at the ports at the correct time to receive goods
It is performing better and smarter, which has boosted customer satisfaction
It now has multimodal tracking and CO2 emissions monitoring provided by Wakeo, which is interoperable with all its other IT systems
Get in touch to see a demonstration of the technology and to find out more about how Wakeo can help provide real-time digital visibility of your supply chain.