Sign up now for the webinar replay of Trusted Routes, and learn how to assess trade lane reliability and environmental impact!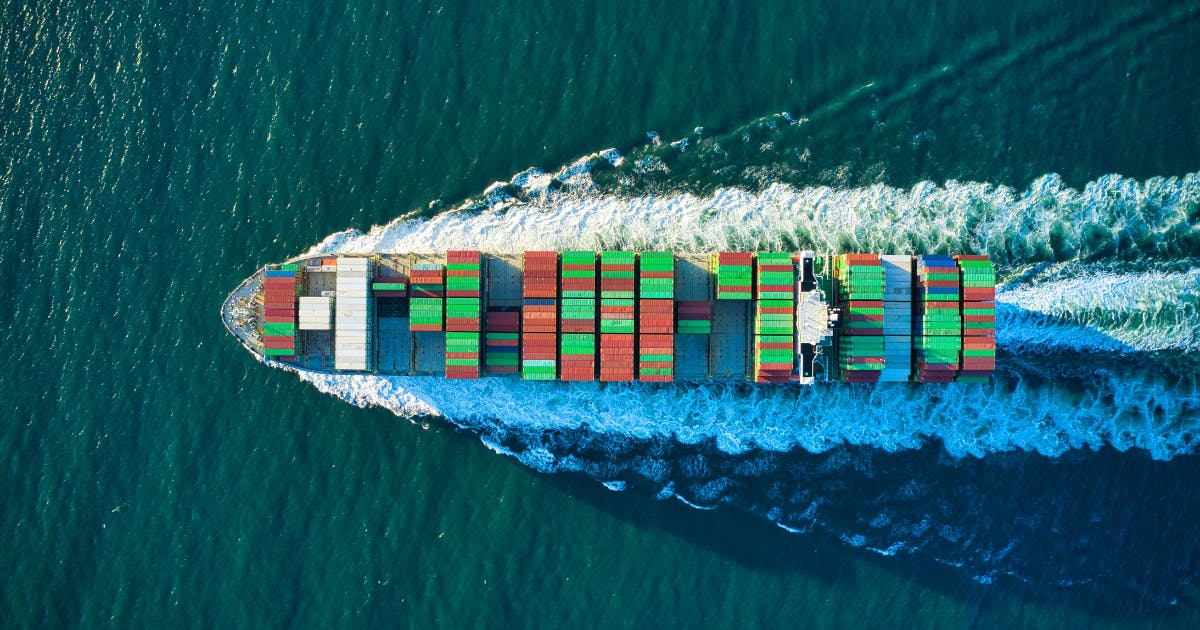 Company News
Wakeo Launches Trusted Routes
Paris, 26th September 2023 – Wakeo, the Market-Leading platform for overseas real-time visibility, is proud to announce the launch of Trusted Routes, the ultimate solution for empowering shippers and freight forwarders with data intelligence, and overall market performance, for unmatched shipping confidence.
Over the past few years, supply chain management challenges have increased due to recurring disruptions such as infrastructure congestions, unexpected transshipments, and extended transit times. To overcome these challenges, reliability is key.
Trusted Routes uses a unique scoring method, powered by an algorithmic model rooted in industry expertise, to compare and evaluate the reliability of all trade lanes. Together with Trusted Routes' transport emissions calculation, shippers and freight forwarders can make informed decisions based on the reliability and the environmental impact of the trade lane, and compare with their service provider's data such as transit time and costs.
"Trusted Routes marks a significant leap forward for the shipping industry," said Charles Joannon, Lead Product Manager at Wakeo. "Our new product provides companies with all possible reliable and environmental shipping options. This equips them with the right tool to reshape their supply chains based on their preferred criteria, and be ready for a future where transportation emissions reduction becomes even more critical."
Trusted Routes is already successfully used by renowned shippers and freight forwarders. 
"Incorporating Wakeo's factual insights from a comprehensive analysis of vessels, containers, intelligent schedules, and CO2 forecasts, our experts continuously strengthen their expertise. This knowledge, combined with our negotiated tariffs and real-time access to spot rates, equips us with a deeper understanding of the market dynamics. Through our Live Procurement decision platform augmented with Wakeo's Trusted Routes feature, we can promptly present our customers with the optimal market options, be it a more sustainable route or a swifter service." said Frédéric Serra, Group CIO at CLASQUIN.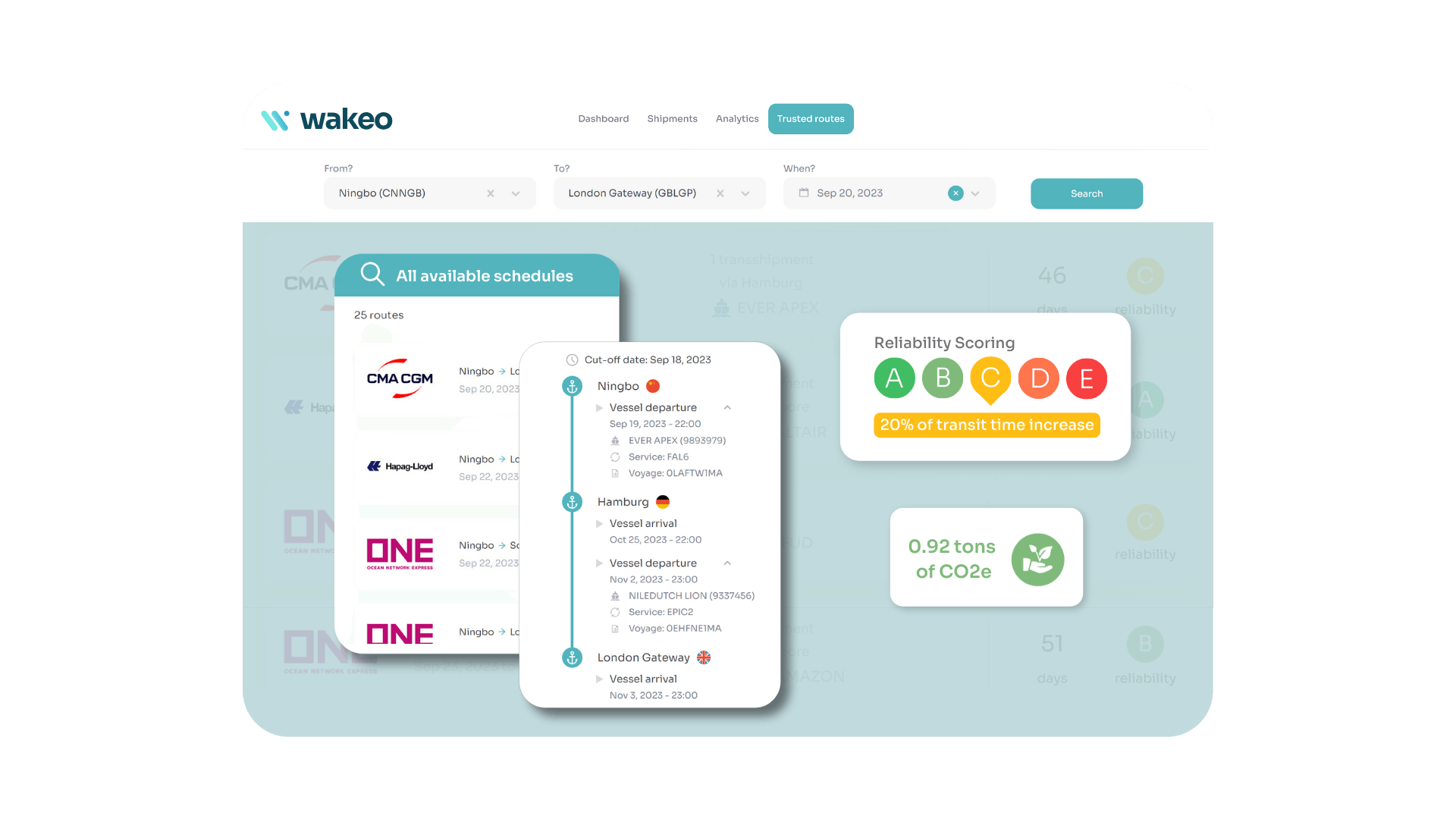 Trusted Routes offers key features designed to transform how shipping decisions are made:
Reliability scoring: Wakeo's data science team has meticulously crafted an exclusive approach to assess lane reliability. The scoring methodology incorporates historical data, potential delays, infrastructure congestion levels, transhipment statistics, global trends, and overall market performance. With Trusted Routes' reliability scoring, companies can assess performance alongside pricing considerations.
Transport emissions calculation: By providing green route alternatives, Trusted Routes empowers companies to integrate environmental considerations into their shipping decision process.
Comprehensive data intelligence: Trusted Routes aggregates and presents essential data, including transit times and emissions calculation, spanning various transportation modes for real-time access to up-to-date information on all market trade lanes.
Infinite search options: With flexible search criteria, users can easily sort, compare, and select options based on departure dates, regions, shipping lines, and more. Trusted Routes allows users to identify alternative routes, ports, services, and carriers that may have remained undiscovered otherwise.
"Our new product, Trusted Routes, is a game-changer for companies heavily reliant on transportation," emphasized Loïc Marzin, Co-Founder & CTO at Wakeo. "We seek to empower global companies to navigate market dynamics, extend beyond present considerations, and make decisions that intertwine cost, reliability, and environmental impact."
For more information about Trusted Routes and how it can reshape your shipping decisions: