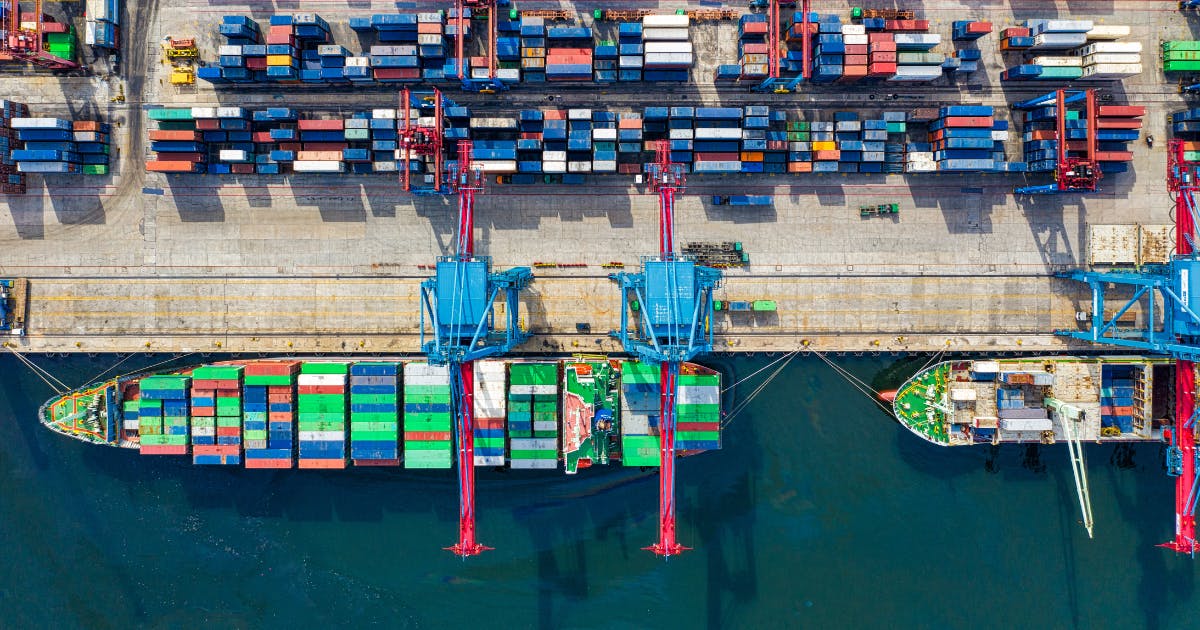 FREIGHT FORWARDING
5 Key steps to implement a visibility solution for a freight forwarder
A visibility solution is crucial for freight forwarders to meet the growing expectations of their customers and to remain competitive in the digital era. It allows forwarders to provide real-time updates, optimize their operations, and enhance the overall customer experience.
With the ever-increasing demand for transparency and visibility in the supply chain, real-time tracking and monitoring capabilities are essential for freight forwarders to remain competitive. Below are the key steps to implement a visibility solution:
1. Scoping needs 
The first stage is for freight forwarders to determine the project scope. They must identify the modes of transportation and coverage required for track and trace. For example, are the freights mainly by sea, air, road and/or rail, from port-to-port or airport-to-airport or door-to-door. Forwarders might also consider which routes require real-time tracking and which ones require capturing data for analysis and reporting purposes. For instance, for a relatively short haulage of just 20km from a port, a freight forwarder may not require real-time tracking. However, the freight forwarder might still want to capture certain information about the route, either through track and trace or declarative data, for reporting purposes, particularly for calculating the carbon footprint. 
The scope also includes the feasibility of tracking different modes of transportation and the value it provides to customers. It is essential to understand the carriers used, their coverage, and the number of shipments per mode. It needs to consider the number of interfaces required for different systems, including inbound data feeds and potential pushback to the TMS for operational needs. 
By determining the project scope, freight forwarders can develop a clear understanding of their requirements and prioritize deployment stages.
2. Reviewing IT maturity 
Before implementing a visibility solution, freight forwarders will review their IT maturity level and assess their readiness to handle the influx of data generated by the solution. This review will help to determine the current state of the company's IT architecture, and identify the most suitable way to integrate with the TMS (see 'Connectivity' below) and construct a customer portal. 
Conducting an IT review early on in the process can help to prevent delays or challenges during the implementation phase. 
3. Connectivity 
After determining the scope of the project and reviewing IT maturity, a key criterion will be the ability to connect the visibility solution to their existing IT ecosystem in general and their TMS provider in particular. Integration between these systems can be done using various methods to collect data such as EDI, API, or sending a flat file like an Excel spreadsheet. 
The integration allows for a two-way flow of information between the TMS and the visibility solution. This will enable the TMS to send shipment information to the visibility solution, while the provider can track and trace the shipments and send back information such as shipment milestones, estimated time of arrival, and different events.
It is crucial that the integration is set up in a way that provides real-time visibility of the shipment's location and status to optimize supply chain management. 
"One of the big advantages of Wakeo is that, it has a high level of connectivity with our TMS CargoWise." - said Lionel Tristan, Managing Director at Fracht France. "The two systems are communicating both ways." 
4. Platform development 
The development of a user-friendly platform that provides customers with real-time visibility of their shipments, including milestones, estimated arrival times (ETAs), and other relevant events, is crucial for freight forwarders. However, developing such a platform can be expensive. 
According to an estimation made by Wakeo customers, developing a customer portal with associated technologies (such as real-time track and trace) and maintaining the IT asset can sometimes cost three times more than integrating an existing solution. This cost includes scaling the IT architecture and servers, integrating with telematics providers, airlines and shipping lines while sourcing data (such as AIS and ADS-B), building back and front-end, and hiring and maintaining IT experts. 
In light of these challenges, freight forwarders have three options for developing their customer portal depending on the IT maturity and needs. 
Freight forwarders can leverage the data provided by TMS, which offers a unique system for internal users and customers that matches specific needs. They must, however, be aware that the information will only be as good as the data coming in from the shipping lines. Oftentimes details communicated at the time of booking are incomplete, inaccurate or outdated. A real-time visibility solution is able to provide more frequent updates and detailed milestones, for instance from container empty pickup to empty return. 
They can feed a customer portal with data, which enhances visibility. This may require the building of a customer portal or addition to one - should one not already be in place - as well as an expectation to stay at the forefront of the market to ensure new features to meet evolving needs, but is an option that suits some depending on ones' needs and IT maturity
Another option is to brand a white-label customer portal provided by a visibility solution with a company's own logo, and adapt it to suit their needs. This can provide a user-friendly portal with numerous services and benefits from product enhancement and speedy time-to-market (6-8 weeks). The customer portal plays a crucial role in empowering freight forwarder's customer service and sales teams, enabling them to strengthen client relationships and provide an outstanding digital experience. It addresses the essential need for visibility in the shipping industry, freeing up valuable time for the freight forwarder teams to transition from mundane tasks to value-driven activities. By leveraging the portal's real-time data and insights, sales teams can swiftly access critical information, offering valuable solutions and expert guidance to shippers for optimizing their supply chain performance. 
While the TMS serves as the internal system, optimizing operational processes, the visibility solution complements it as an external solution with a focus on customers, leveraging its data-driven DNA to empower customer service, sales, and operational teams. This seamless digital journey not only enhances operational efficiency but also fosters stronger partnerships with customers.
5. Onboarding 
As with the introduction of any new technology, digitizing and automating processes may require some change management to help it quickly succeed. Freight forwarders might consider the impact of changes on their team, processes, and workflows and provide some training to help both staff and customers to become accustomed to them. They may also wish to reorganize some team members to align their roles and responsibilities with new and improved ways of working.
All change requires some effort but the greater efficiency and competitive advantage it will deliver will outweigh any inputs required. And it should be noted that such changes typically enhance job satisfaction rates - as staff take on more interesting work - thereby increasing employee retention.
As the freight-forwarding industry undergoes significant change, companies that are innovative and flexible enough to adapt will be well-positioned for profitable growth, and staying competitive in the digital age.