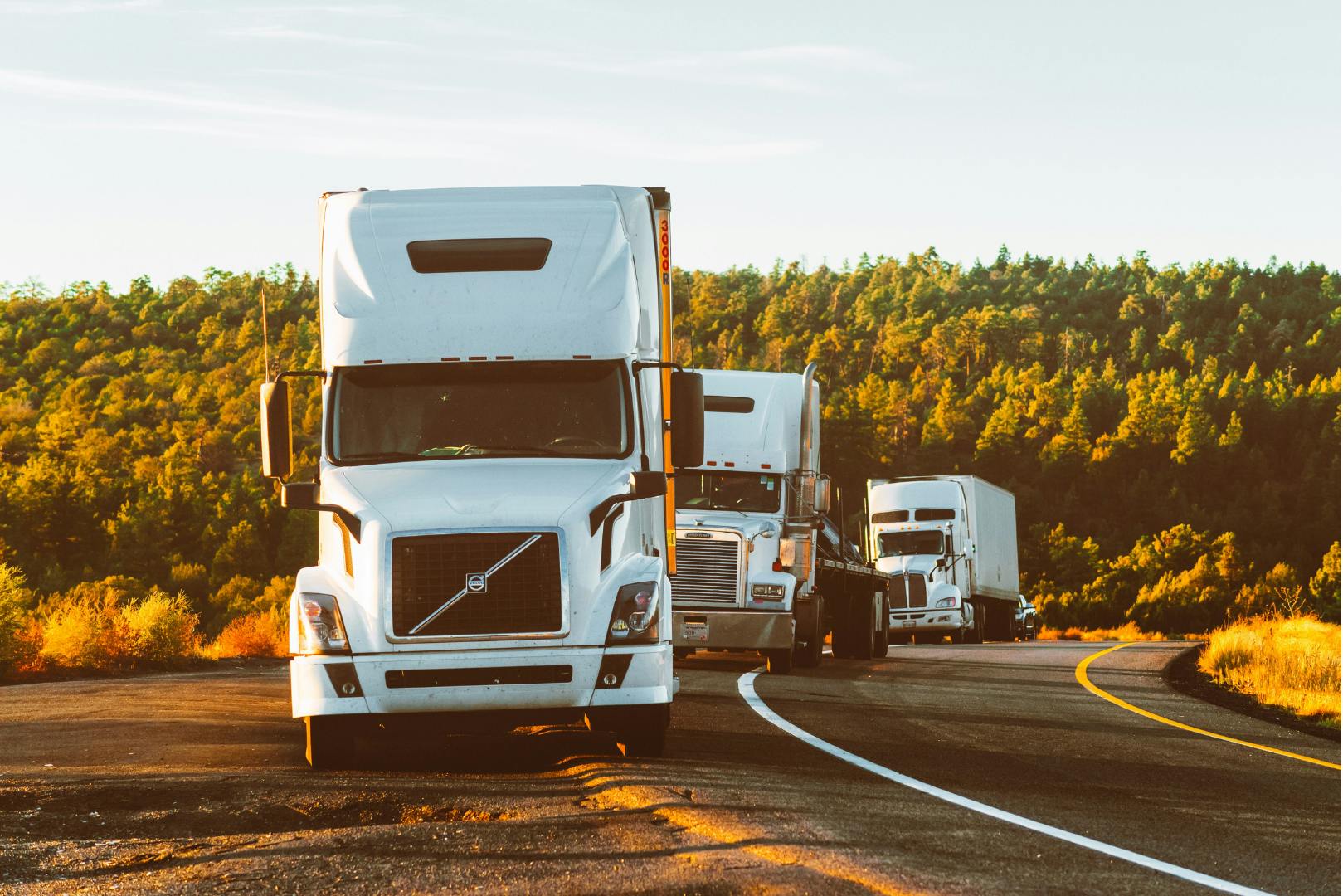 CARBON FOOTPRINT
Decarbonizing the global freight - a carrier's perspective
2023 will likely be full of challenges for those in the business of international freight logistics, but the greatest of all will undoubtedly be redesigning operations in order to set the global supply chain on the path to net zero emissions. This is a topic that we have covered in great depth in our latest white paper, where we explore the opportunities that businesses can grasp by moving decisively, and the concrete practices that parties throughout the freight supply chain can enact in order to work towards net zero.
As part of our research, we conducted interviews with shippers, freight-forwarders and carriers. In this article, Charles de Lacretelle, Senior Director Region Europe South and Moritz Tölke, Strategic Customer Projects & Environmental Sustainability at SOVEREIGN shared with us their insights and visions as carriers, specialized in express road and air freight transport and handling.
ABOUT SOVEREIGN:
Speciality: Europe-wide express road and air logistics
Mid-sized provider: over 200 trucks and vans, small charter airline fleet, 17 warehouse locations
What's driving you to decarbonize your operations?
MT: We have three main drivers for this. Our clients are other logistics providers, such as DHL and Kuehne & Nagel. We see these customers needing to act on decarbonization because their multinational customers have the public eye on them, and they can only reduce their emissions by working with their suppliers, as their scope 3 emissions are our scope 1. 
The second is regulatory compliance. We're starting to be asked by governments, investors, and banks to report on our greenhouse gas (GHG) emissions. We see that this will increase in the near future, and we want to be ready for that. 
And thirdly, there is the feeling of responsibility as a company. Our business model runs on fossil fuels, but we want to reduce our GHG emissions to support the Paris Agreement. And a lot of the ecological savings we can make are also cost savings for us, showing how sustainable choices can also be financially beneficial.
Why is it important for your customers to calculate their scope 3 emissions using accurate data?
MT: In order for all carbon saving improvements to be recognized, the business reporting on its scope 3 emissions must be working with the real numbers that relate to each shipment. 
If companies use default based averages to report on their scope 3 emissions, then any decarbonization measure that is not a modal shift, or a reduction of transport growth or volume, cannot be accurately measured. For example, you could look at the default GHG data for a 40 tonne truck in Europe assuming standard fuel consumption and utilization of the truck, but our real figures (and studies support this) could be 50% different from the default datasets due to differences such as utilization and fuel consumption.
Customers need to work closely with their key suppliers to get better data and then to support the decarbonization improvements. Without the real numbers, it limits direct collaborative action, since no-one will invest in a more energy efficient fleet if they can't see the improvement in their own measurements. 
How do you see collaboration as being necessary for the logistics sector to reach net zero emissions?
MT: Reaching net zero emissions is a massive undertaking for the industry that requires changes in nearly every operational process and several new technical solutions, so companies need to collaborate to tackle these common challenges together.
Where clients are starting to invest in this topic, they might look to collaborate with us on certain lanes where we are their major provider, or in tenders where the volumes are higher. The tender requirements need to provide clear commitments from the client, and then our role is to offer GHG emission reductions, jointly develop solutions with them and ensure that our reporting system can account for the benefits.
We're entering a new ecosystem of collaboration that can require us, our clients and our competitors to have a joint conversation with an NGO, a fuel provider, truck manufacturer or energy provider in order to help everybody reach their zero-carbon goals.
It's essential that big companies act as leaders, driving these collaborations and setting examples. As over 95% of European logistics companies are small-medium sized, the outcomes of these collaborations need to be tailored to SMBs (small to medium businesses).  
What mechanisms have you found to be valuable to reduce your customers' carbon footprint?
CD: We go to our freight-forwarder customers to recommend that they reduce their carbon footprint by going through our network which is an alternative to Airfreight. We offer consolidated overnight express movements with 2,000 interconnections each night. In other words with such options there is no need to put material on a plane from Paris to Hamburg, with its outrageous carbon footprint. 
Consolidating road freight loads is also a less polluting method than direct drives, where you are moving lots of air. We can offer up to 50% GHG emissions savings on some lanes by switching them away from direct drives. It's effectively like a modal shift. 
This is really important to note. Logistics companies can make large savings today, we mustn't fall into the trap of thinking that everything requires long-term changes.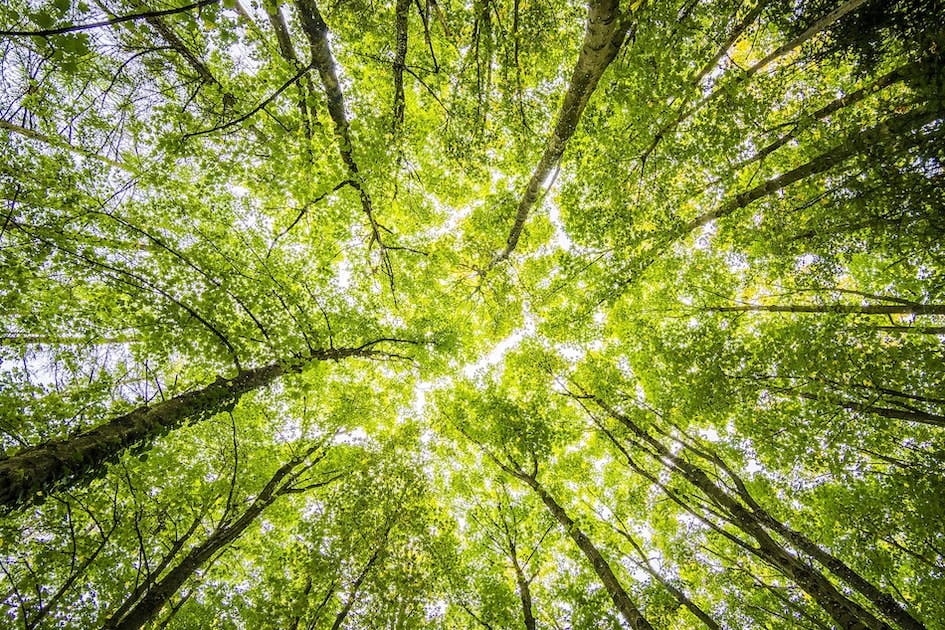 How do you think that the sector in general can accelerate its transition to being zero carbon?
MT: I like to push carbon insetting, which is similar to offsetting, but keeps the investments within the logistics supply chain to go towards projects that will reduce freight emissions. This is especially interesting for new technologies and fuels such as renewable biodiesel (HVO100), which are not readily available throughout Europe yet.
Big companies need to move and signal to the market. They need to make sustainability not just point 1 of 10, but show that it's business critical. And the market won't move if customers and regulators aren't pushing for it, so that's vital too.  
Get full visibility for greater control
At Wakeo, we are convinced that going all the way to zero-emissions requires moving forward as a collective body, starting now.
With Wakeo's carbon footprint calculator, you can monitor and control the emissions of your multimodal freight at a glance and identify the highest sources of transport emissions by transport modes, providers, destinations and transshipments. With an accurate measurement of your scope 3 emissions, you can confidently identify the greatest decarbonization opportunities and engage with your transport service providers to find concrete solutions .
Find out more about our carbon calculator.
About SOVEREIGN
Transporting more than 1 Million Express consignments within Europe, SOVEREIGN is one of Europe's leading providers of time-critical transportation solutions - open exclusively for members of the Transport & Logistics industry. SOVEREIGN's fixed scheduled route network covers some 100 Overnight connections in 14 countries and is operated exclusively by around 350 vehicles from its own fleet, overnight, every night. Read more at www.sovereignspeed.com.
About Wakeo
Wakeo is the Market-Leading platform in overseas real-time visibility for multimodal transport flows. Using data science, the platform helps shippers and logistic service providers improve performance and customer experience, and reach operational excellence. The company works with world's leading shippers and freight forwarders such as Uniqlo, Air Liquide, BBraun, Faurecia, Clasquin, Gefco, QualitAir&Sea, and Balguerie. Wakeo is an SAP and Microsoft trusted solution provider and raised €15 million from major international investors, including Promus Ventures or Techstars in the United States, and European investors such as 360 Capital and 50 Partners. To learn more visit wakeo.co