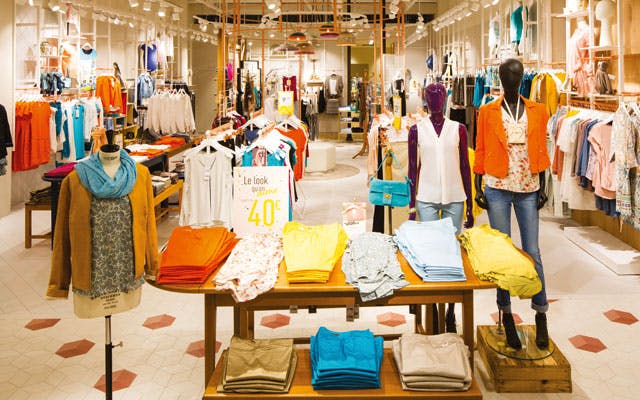 Customer testimonial
Grain de Malice: how supply chain visibility provides a competitive advantage in fashion
Fashion industry logistics have always had to adapt to the speed of go-to-market process and seasonal highs and lows. Clothes have a short shelf-life and are highly seasonal goods, with some recurring peaks such as sales or at Christmas. Moreover, fashion industry logistics are a real puzzle since companies need to ship the right SKU's to stores at the right time and in the right quantities. More recently, companies are facing a new challenge: how to manage flows within a complex, rapidly evolving omni channel distribution system.
Created in 2007, Grain de Malice operates a network of 170 stores across France and Belgium and a rapidly growing ecommerce site. Wakeo works with Grain de Malice to provide tracking of sea shipments port-to-door for all their import flows to France. In this business case, you'll understand how Grain de Malice relies on Wakeo for global supply chain visibility to tackle the challenges at every step of the supply chain.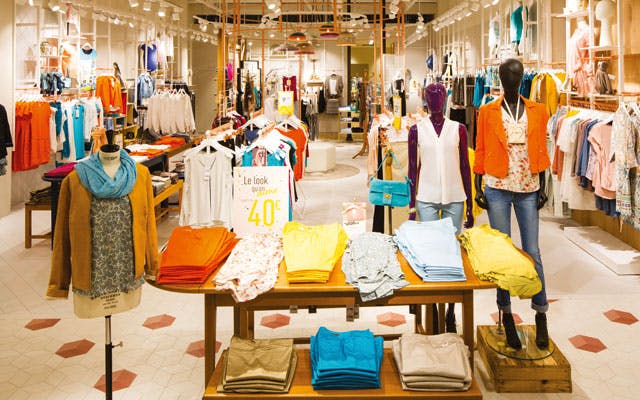 Manage the in-store assortment and anticipate delays to better serve customers.
One of the factors of success in the fashion industry is store assortment. Having the right SKU at the right time is crucial for optimizing store inventories, maximizing sales opportunities, and ensuring customer satisfaction. Assortment management requires both visibility on stock, stock flow and an ability to quickly and frequently replenish. Additionally, modern omnichannel customers bring an additional layer of complexity to stock management.
Grain de Malice operation teams rely on Wakeo to provide real-time visibility on incoming stock. Hence, they improve the day-to-day management of in-store replenishment and can shift volume requirements with ease, whether it is a physical retail location or online.
In the case of delays, Wakeo provides up to twenty days of anticipation, which enables operations teams to anticipate shortages and deliver product transfers from one store to another.
Improve warehouse management to optimize operating effectiveness.
Fast fashion brands need to get stock into stores and online quickly. Grain de Malice designs and produces two collections per season and launches new products every three weeks. Such short shelf-life and highly seasonal goods require operating effectiveness to adapt to inventory changes and speedy lead times. Wakeo logistics visibility software enables Grain de Malice to operate both seasonal activity and accommodate seasonal peaks, such as at Christmas or sales time. Through a dynamic tracking tool, Wakeo provides granular visibility so Grain de Malice can improve warehouse planning and better anticipate and allocate resources.
Furthermore, Wakeo's collaborative tool enables seamless communication between logistics teams and other units. When loading bay operators issue an order of receipt and unload pallets, accounting services can directly validate receipt of goods and trigger the billing process, limiting time-consuming efforts of back and forth communication between the two units. By improving operational efficiency, Wakeo's visibility tool reduces cost and improves profit margins.
Clear visibility on inbound flows to better manage inventory.
As sea shipping times can range from 30-40 days, visibility is key for following up inbound flows, anticipating incoming stock compared to stock-on-hand and sales forecasts, and proactively managing inventory. With Wakeo supply chain visibility software, Grain de Malice better anticipates and manages their inventory.
Using analytics to better manage costs and make smart decisions.
Knowing the timing and precise route of every shipment makes it possible to optimize operations. With Wakeo analytics, Grain de Malice can identify shorter transit times or steadier lanes. Detailed information enables Grain de Malice to make decisions based on data to decrease unnecessary costs like container detention and demurrage charges, reducing CAPEX by accelerating asset rotation.
By communicating up-to-date status information for all shipments on all shipping lines, Wakeo's Demurrage and Detention dashboard enables Grain de Malice to keep an eye on standing containers and take action before extra charges occur.
With the Transport Cost module, Wakeo provides a comprehensive and detailed view on year-to-date and annual costs - sea, road and air shipping budget, administrative costs, custom fees, demurrage, detention and port storage charges and order fees – helping Grain de Malice to follow year-to-date budgets and improve budget forecasting.
Finally, with data analysis, Wakeo enables Grain de Malice to assess the performance of freight forwarders and carriers, identifying gaps between contractual commitments and realized transit times. Wakeo helps to identify better opportunities and more reliable routes and assist in negotiations with transport providers based on reliable data and specific needs.
Take actions to lower carbon footprint
Thanks to Wakeo's carbon footprint dashboard, Grain de Malice is able to take future supply chain decisions based on estimated greenhouse gas emissions per freight activity, transportation, and shipping lanes.