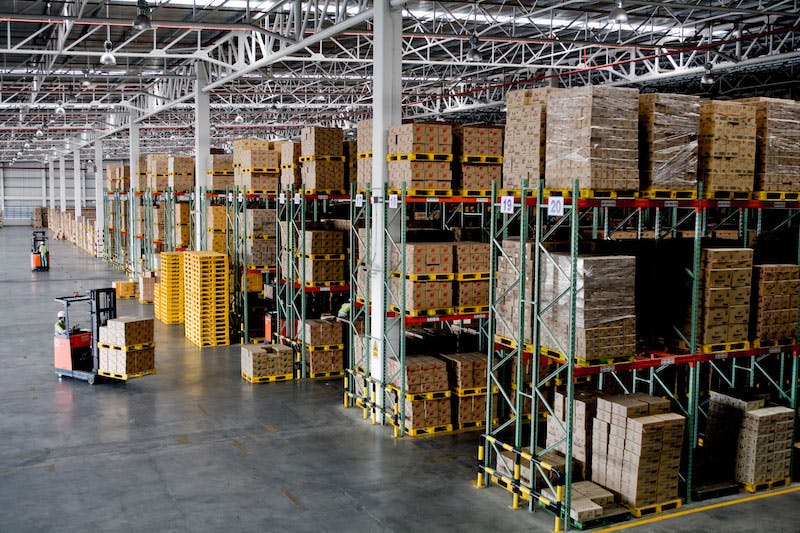 Inventory management
How to foster dynamic inventory management by leveraging supply chain visibility tools?
Supply chain cost management partly relies on inventory management. High inventory levels directly impact warehousing costs and reduce gross margins. Shrinkage can cause lost sales and expose businesses to extraordinary customer fulfillment costs. Having the right level of inventory is crucial to remain competitive in every industry. Wakeo's logistics visibility software can be a powerful tool to better manage stock levels.
Share real-time information to improve operating effectiveness
Many businesses are still monitoring their supply chain through multiple spreadsheets based on information which is shared by mail or phone. This offline and paper-based process leads to a decrease in productivity, an increase in the cost of working capital, and leaves open the risk of errors. Wakeo's real-time solution pushes dynamic ETA directly into any ERP system. All supply chain collaborators and other units can share the same real-time information, improving communication and efficiency. Visibility and dynamic ETA enables teams to share accurate lead times and make informed decisions based on real-time data.
Additionally, dynamic ETA enables teams to anticipate inbound deliveries, match them with delivery notes, and update stock levels accordingly. Sharing reliable information across the company is a smart way to gain efficiency.
Visibility also helps companies to better answer B2B customers' expectations by proactively sharing automated information such as shipment statuses and ETA. These processes improve customer satisfaction while optimizing operations through a decrease in the number of calls and inquiries from the client.
Analyze transport performance to optimize stock management
Logistics teams use different KPIs to measure inventory performance. First, lead time has a direct impact on gross margins. The longer you have an item in stock, the more it costs. If the standard lead time is twenty-eight days, whereas the real lead time is twenty days, the buffer stock will increase along with the holding costs. Conversely, in case of shrinkage or stockouts, the company will not be able to answer consumer demand and lose profit margin.
Shrinkage can be minimized with visibility. Knowing where products are in their journeys, from plant to warehouse, enables businesses to activate emergency plans such as moving products by air. Unfortunately, these last-minute actions come at a high cost. Another solution is to maintain more safety stock on critical products, but as demonstrated, this strategy reduces gross margins.
A smarter way to manage stock is through analytics. A clearer understanding of the repetition of delays and their probabilities helps operations teams to adjust and manage inventories based on real data. With Wakeo's analytics tool, logistics teams have a comprehensive understanding of their supply chain, can better anticipate stock flows and maintain lower levels of safety stock while still meeting and exceeding customer expectations. In the end, Wakeo's analytics tool helps increase stock turnover and reduce inventory costs.
Reduce go-to-market lead times
Omni channel distribution systems and the current situation around tariffs and trade tensions has created a new level of complexity for inventory management. Having the right inventory, in the right place and at the right time is a jigsaw puzzle. Nowadays, companies need to control stock not only in warehouses, but they require visibility in-transit to adapt quickly to a constantly evolving market. With access to real-time information and dynamic ETA, logistics teams can base their go-to-market strategy on reliable and accurate data to improve lead times and maximize sales. With Wakeo's real-time visibility, Air Liquide teams were able to optimize transport flows and shorten lead times, reducing in-transit inventories by 10%.
Nowadays, dynamic inventory management is the key to quickly adapting to immediate challenges. Companies need real-time data to optimize stock, maintain margins and improve benefits. In a constantly evolving market with an increasing multitude of external factors such as global trade tensions and random events, supply chains need to gain visibility to have a comprehensive view of their activities and be more proactive.