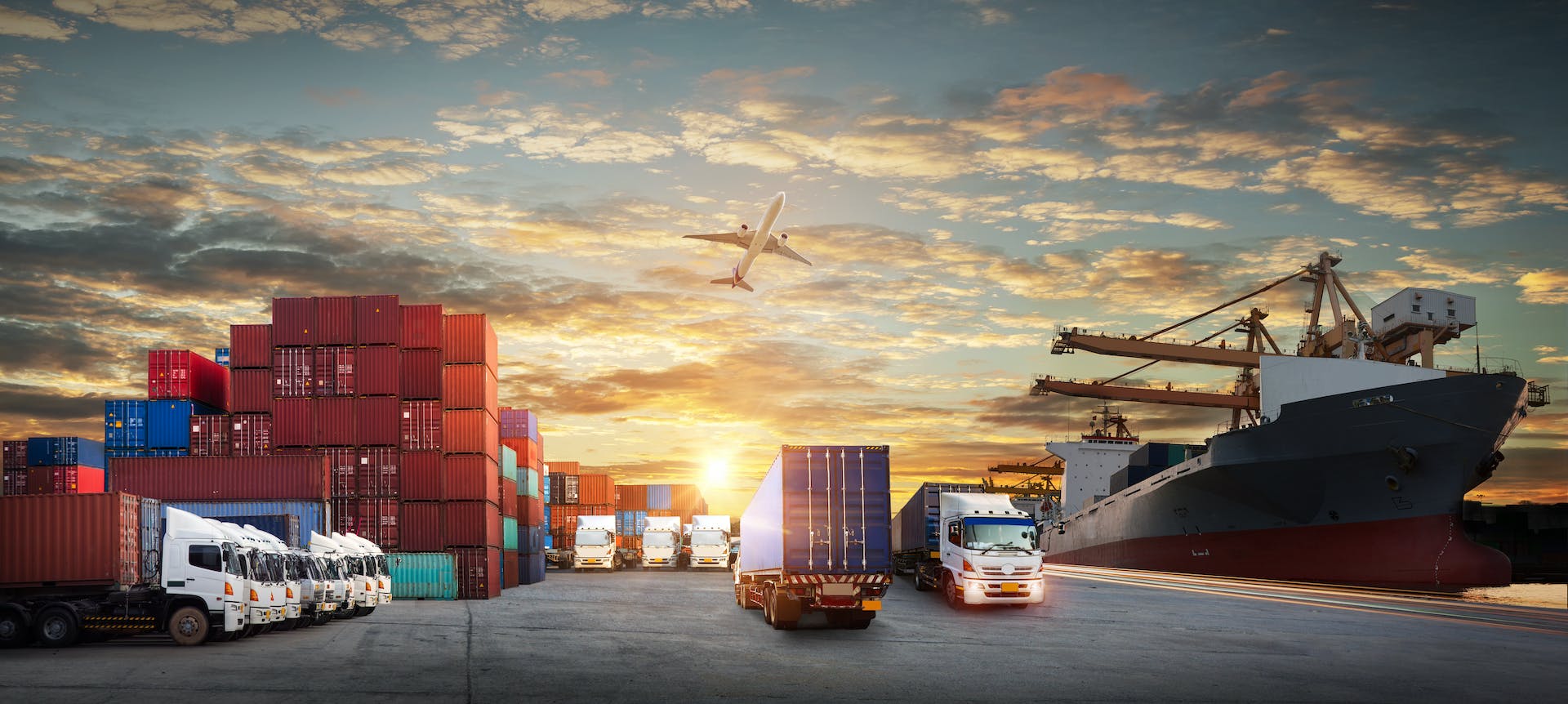 Intelligent analytics
Maximizing new route opportunities with real-time visibility
The Suez Canal blockage combined with the economic effects of the Covid-19 pandemic and a shortage of 40-foot TEU shipping containers had resulted in an unprecedented rise in freight rates.
This raises significant new challenges for international shipping and has highlighted the need for alternative transport solutions and more interoperability. Global transport initiatives, such as the Chinese belt and road initiative and Biden's 'Blue Dot' scheme are strategic answers that will open up new routes for international shipping and additional opportunities to optimize transportation flows.
This multimodal transportation model relies on an interconnected system to be fully efficient and transparent. Is your current technology ready to maximize the benefits of these new opportunities?
New routes to answer global supply chain challenges
New routes are likely to open up over the coming months and years in response to the recent blockages, congestion, and overall disruption to the global supply chain.
As over 60 percent of Chinese goods shipped to Europe pass through the Suez Canal, the Suez blockage underlined the potential vulnerability of global maritime transport and highlighted the value of China's multimodal transport approach. For time-critical delivery and price-sensitive goods, rail transport became the most competitive alternative solution. As a result, the Chinese belt and road initiative (BRI) has been thriving over the past 12 months.
The transportation cost of China-Europe Express rail transport is fifty percent higher than maritime freight. But it is much lower than comparable air freight costs, more than two times faster than ocean freight (18 days for rail freight compared to 44 days for ocean freight), and six times cleaner than road freight(1). This cost-effective and environmentally friendly solution can be a complementary or an alternative option to air, ocean, and road transport.
In response to the Chinese initiative, the US and EU are also looking to open new transport routes. The US 'Blue Dot' scheme will provide shippers with more options for international transportation.
These new routes are a real opportunity for shippers to develop a more resilient supply chain by diversifying their modal options and gaining access to additional capacity. For instance, by double stacking containers, an intermodal train can transport the equivalent of 280 truckloads. The efficiencies of double-stacked rail transportation provide shippers a scalable shipping solution.
Although these new opportunities can help shippers to reduce costs and transport times, they also bring with them new risks and unknowns. Reliable, third-party data is crucial for any shipper looking to explore the viability of new transport routes and manage their supply chain in unfamiliar territories. Real-time visibility and analytics are necessary to implement efficient multimodal transport models and leverage their impact, with third-party tracking and ETA's allowing shippers to use new routes and freight forwarders secure in the knowledge that they will have all of the data and information they need to efficiently manage their supply chain.
Visibility to maximize the benefits of the multimodal transportation model
The ability to accurately assess the viability of a new route and to quickly adapt to unforeseen problems is necessary to maximize the potential benefits of a multimodal supply chain model.
Real-time visibility and analytics are especially relevant when dealing with unfamiliar routes with no historical data or experience. In a recent Wakeo webinar, Bart Van Rooijen, Supply chain sourcing & solutions Manager at IDA Foundation, explained how Wakeo enables IDA foundation to manage its complex supply chain by exception.
"As they frequently use new routes, carriers, and freight forwarders to ship to unusual destinations, they use Wakeo's solution to measure the reliability of the transport in advance and track the shipment. They receive automated alerts whenever there is a delay and this information can even be shared with clients and partners that do not have access to the Wakeo platform... Wakeo enables them to optimize their operations by helping them "to focus on shipments that require the additional attention to take proactive actions".
Visibility is also necessary to measure the impact of a new route in terms of cost, reliability, and sustainability. With additional routes, identifying the best opportunity in real-time becomes increasingly complex.
Thanks to advanced analytics, Wakeo's real-time visibility solution provides a dynamic tool to measure the best combination of routes and transport modes in terms of cost, environmental benefits, efficiency, and reliability.