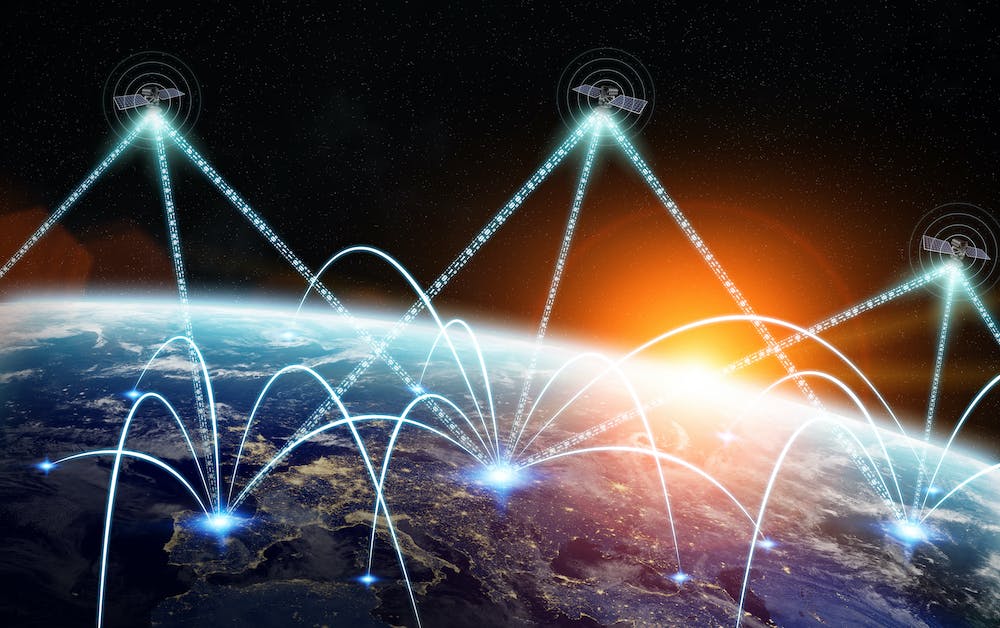 Intelligent analytics
Reliability and interoperability to boost existing systems with real-time visibility
In many companies, existing backbone systems such as ERP, TMS or MRP, manage main day-to-day functions. But some features such as predictive shipments tracking, dynamic ETAs, detention and demurrage monitoring or actual lead times are not available even though they are necessary to improve operations effectiveness and answer customers' expectations. For example, real-time information on the status of goods moving throughout the value chain can help sales and operations planning teams better anticipate stock levels and plan replenishment and promotions.
Wakeo relies on the most comprehensive overseas network to gather all freight forwarders, carriers, and all transport modes information into a unique platform. With best-in-class ETAs prediction powered by machine learning algorithms, millions of data points and enriched data thanks to independent sources, Wakeo provides real-time visibility based on reliable data.
This enriched data is the core value of Wakeo and can automatically fuel ERP, TMS, and MRP backbones through APIs. This way, Wakeo helps extend existing systems to fill in those features and function gaps according to customers' needs.
Seamlessly feed your ERP with dynamic ETAs to foster dynamic inventory management
By pushing dynamic ETAs directly into ERP existing system, Wakeo provides real-time visibility on the entire supply chain by tracking multimodal transport flows (sea, air, road, rail) and accurate stock replenishment information. Tracking information pushed back by API and matched within ERP enables to update ETAs at delivery note level and update stocks replenishment according to Wakeo's latest information.
Wakeo is notably part of SAP partners' ecosystem to bring real-time and predictive information directly into the SAP systems. This partnership enables Wakeo to optimize integration time for customers that are already benefiting from the SAP ecosystem.
Push enriched data to your TMS to distribute information efficiently across your organization
Clasquin chose to leverage Wakeo data expertise to offer the best experience of visibility to their customers. Wakeo is embedded in white label within the customer portal Live and the proactive and reliable information is also pushed automatically to the TMS. Bringing established forwarding operating system software such as CargoWise with Wakeo's technology enables operational experts to spend less time chasing data to focus on strategic decisions and to bring added-value services to the customers.
Wakeo APIs can also pull the latest transport orders and push the latest ETA to shippers' TMS. Air Liquide notably benefits from accurate real-time information updates directly in their TMS system. Meanwhile, they also leverage the Wakeo platform to have a consolidated view of all shipments and an automated follow-up distributed to the operational team, reducing check calls with shipping lines and keeping its customers informed.
To learn more about how Wakeo turned Air Liquide reactive supply chain into predictive supply chain :
Adjust parameters within MRP leveraging Wakeo insight on actual lead times
Wakeo can also improve MRP reliability by pushing dynamic ETAs to anticipate delays. By providing a reliable analysis on transport performance including actual versus standard lead times, Wakeo helps to rely on the most accurate information to adjust MRP parameters.
By connecting seamlessly and quickly to all existing systems, Wakeo contributes to creating a fully integrated IT architecture. Interoperability enables companies to increase overall company efficiency by providing single and reliable information throughout their entire organization. Interoperability ensures companies benefit from dynamic and real-time data, unlock deeper insights that drive business transformation, including cost savings, and enable them to make smarter decisions and provide better customer service.
The ultimate goal when digitizing the supply chain is to achieve full end-to-end and real-time visibility of supply chain operations. Wakeo solution integrates the most accurate and reliable real-time information directly into any given system with the most advanced method. By doing so, Wakeo achieves the mission to bring its customer the best innovation that SaaS technology can bring to make them thrive and succeed in their current and future competitive environment.