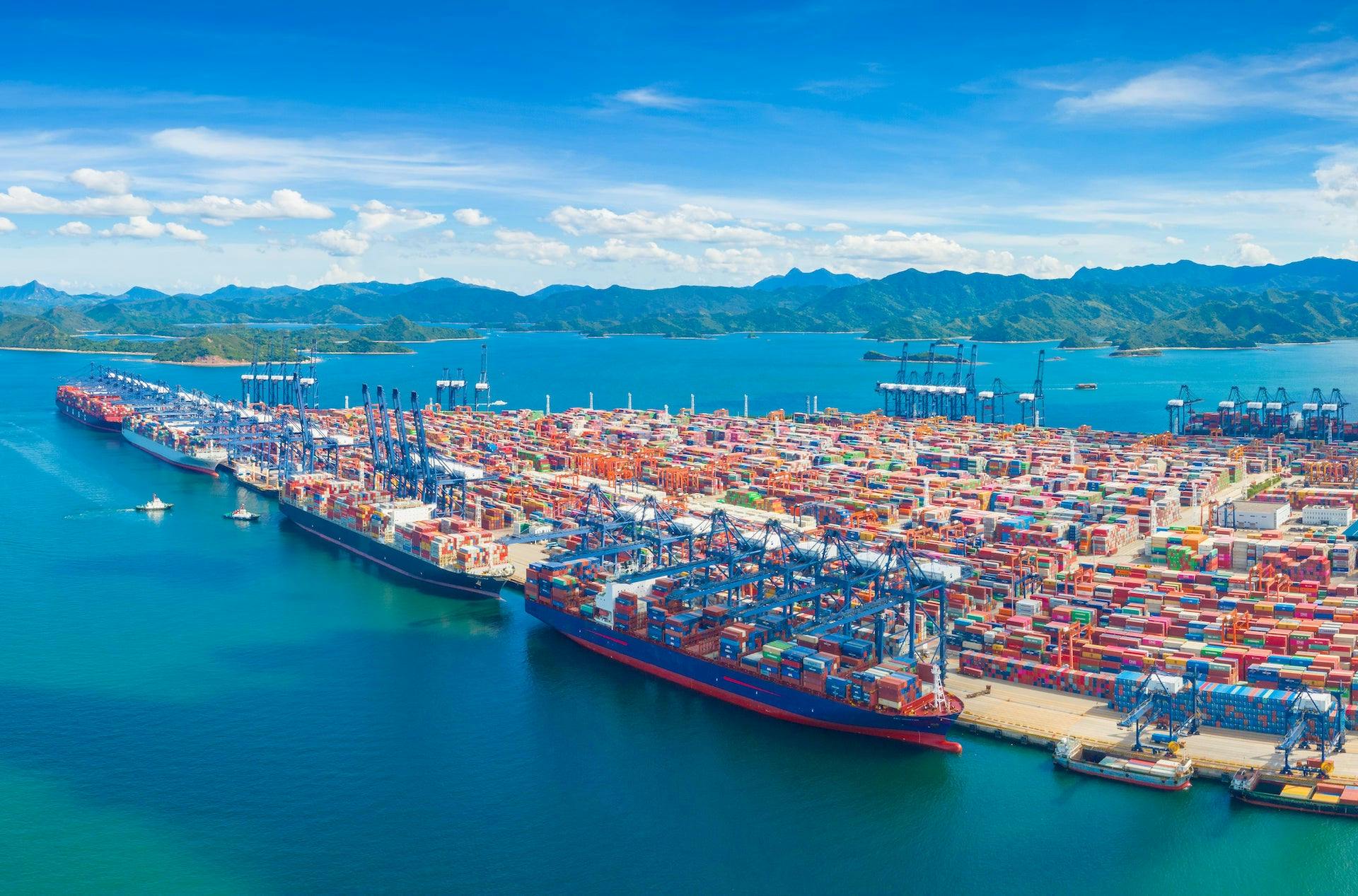 Supply chain news
Yantian Port Delays — the effects will be felt far and wide for weeks to come
The Yantian Port delays may no longer be hitting the headlines, but the shipping industry is still feeling the effects. Coming right on the heels of the Suez Canal blockage, the congestion has exposed many of the weaknesses of the global supply chain and highlighted the fact that delays and disruption are the new normal.
The impact will be felt for weeks
Yantian Port, the world's fourth-busiest container port and responsible for roughly 25% of the country's exports to the United States, stopped accepting new containers in late-May due to quarantine measures that were introduced because of a COVID-19 outbreak, the expectation was that the disruption would only last a few days.
The port is now back up to 70% capacity and authorities hope to have it fully operational by the end of June, but even if these optimistic forecasts are correct, the knock-on effects from the delays will be felt for weeks to come. Even at 70% capacity, a backlog of 11,400 TEU will be building every day — with 60-plus vessels still facing a 16-day wait. Dwell time in the port was 23 days on June 15th and was up over 125% in June compared with a month earlier.
Most worryingly, the disruption has not only impacted imports. Roughly 300,000 TEUs are waiting to be loaded by carriers in the port, something that will take weeks to clear and that will be worsened by the overall global shortage of containers.
That backlog will also be bad news for American retailers and consumers, with July and August serving as the months where retailers bring in stock in preparation for the busy holiday periods of November and December. With the US already experiencing record-breaking levels of imports, this disruption could make meeting high consumer demand incredibly difficult.
Not a simple re-route
As with any blockage or backlog, the hope would be that vessels could simply re-route to other ports in the area and avoid the disruption altogether. But, in spite of several large ports in relative close proximity to Yantian, re-routing in the Pearl River Delta and South Asia has proved to be challenge in and of itself.
Other ports in the region are suffering from a shortage of equipment, specifically 40-foot and 44-foot hi-cube containers that are preferred for international shipping. The additional traffic is also leading to longer dwell-times in other major ports in the region, with Singapore now experience an 8-9 dwell time — roughly twice as long as it would typically expect at this time of year.
The situation is further complicated by Chinese regulations that restrict land operations. Meaning that some ports, although feasible on paper, are not viable options for re-routing. Shipping services will at least be relieved to hear some good news, with Hong Kong — a popular option for bunkering — easing 14-day quarantine measures for crew that have been in place since last July.
Overall, this disruption will prove to be far more serious than the Suez Canal blockage from earlier in the year, but this highlights the facts that, whilst these are extraordinary events, they are not uncommon or isolated incidents.
How to manage disruption
Delays might be the new normal, but that doesn't mean that there aren't better ways to handle them. At Wakeo, we provide our customers with real-time visibility on all modes of transport, advanced data and analytics, and accurate ETAs and estimated transit times that allow them to manage by exception and mitigate the impact of disruption.
Some delays might be unavoidable, but that doesn't mean that they can't be better managed. Your supply chain needs automated alerts to let managers know when delays are coming and a platform that helps you to find the best alternatives and solutions.
As we can see from the Yantian Port backlog, the effects of major incidents can be felt for weeks and have a knock-on effect that impacts shippers and freight forwarders that aren't even using the port or region in question.
During both the Yantian delays and the Suez Canal blockage, we have helped our clients to identify shipments that will be affected, find the best alternatives, avoid additional costs, and ensure that their supply chain will not be brought to a halt by disruption.
It's clear that anyone that relies on international shipping and transport will be impacted by disruptions in the future, so the only thing they can ask themselves is if their supply chain is prepared for these incidents.
If the answer is no — or even just maybe — then they should reach out to us to find out more about how Wakeo could help them to improve their supply chain management and successfully navigate these types of incidents in the future.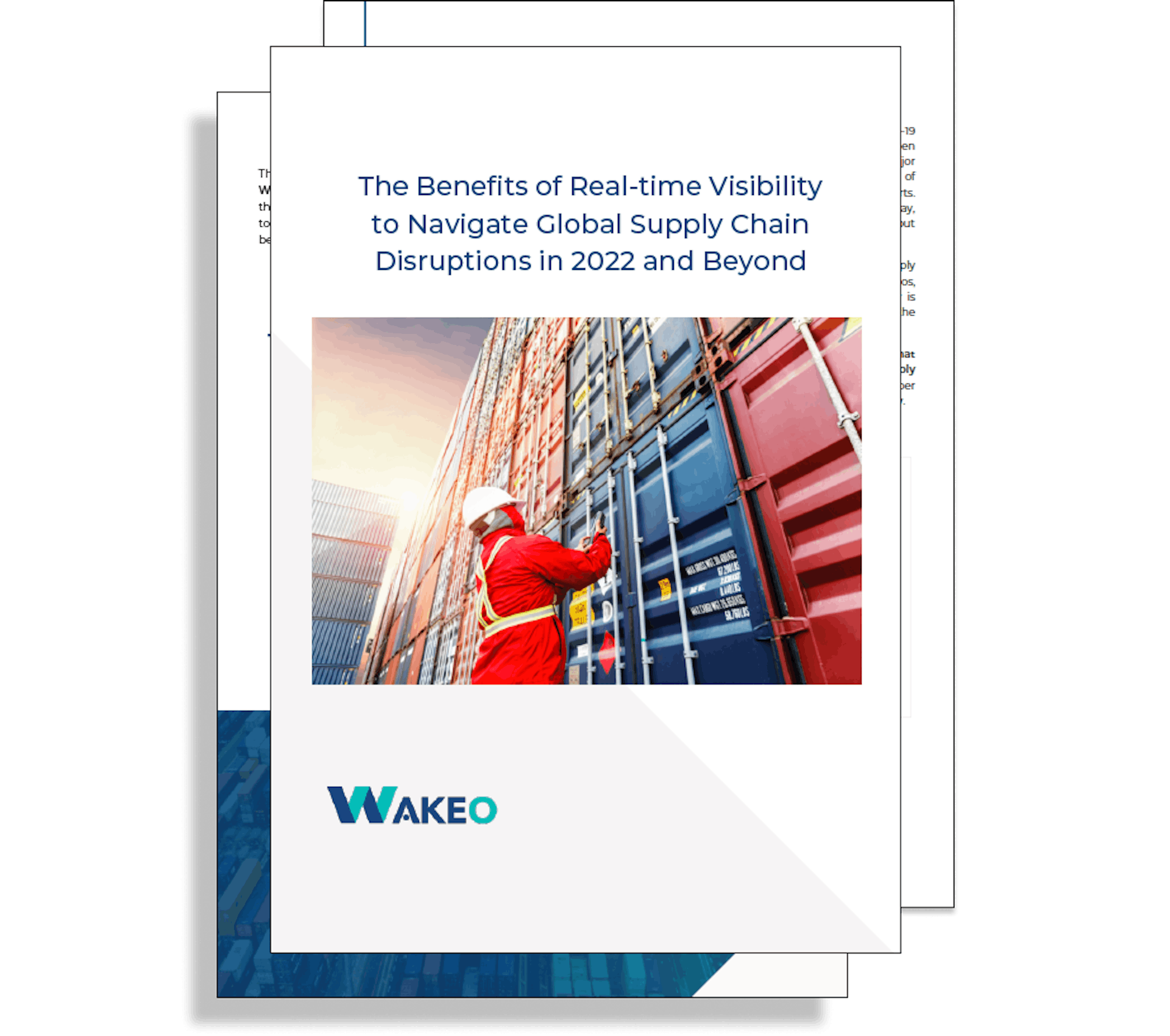 To learn more about how real-time visibility can help you face unexpected events, read our latest white paper.
The Benefits of Real-time Visibility to Navigate Global Supply Chain Disruptions in 2022 and Beyond.