Sign up now for the webinar replay of Trusted Routes, and learn how to assess trade lane reliability and environmental impact!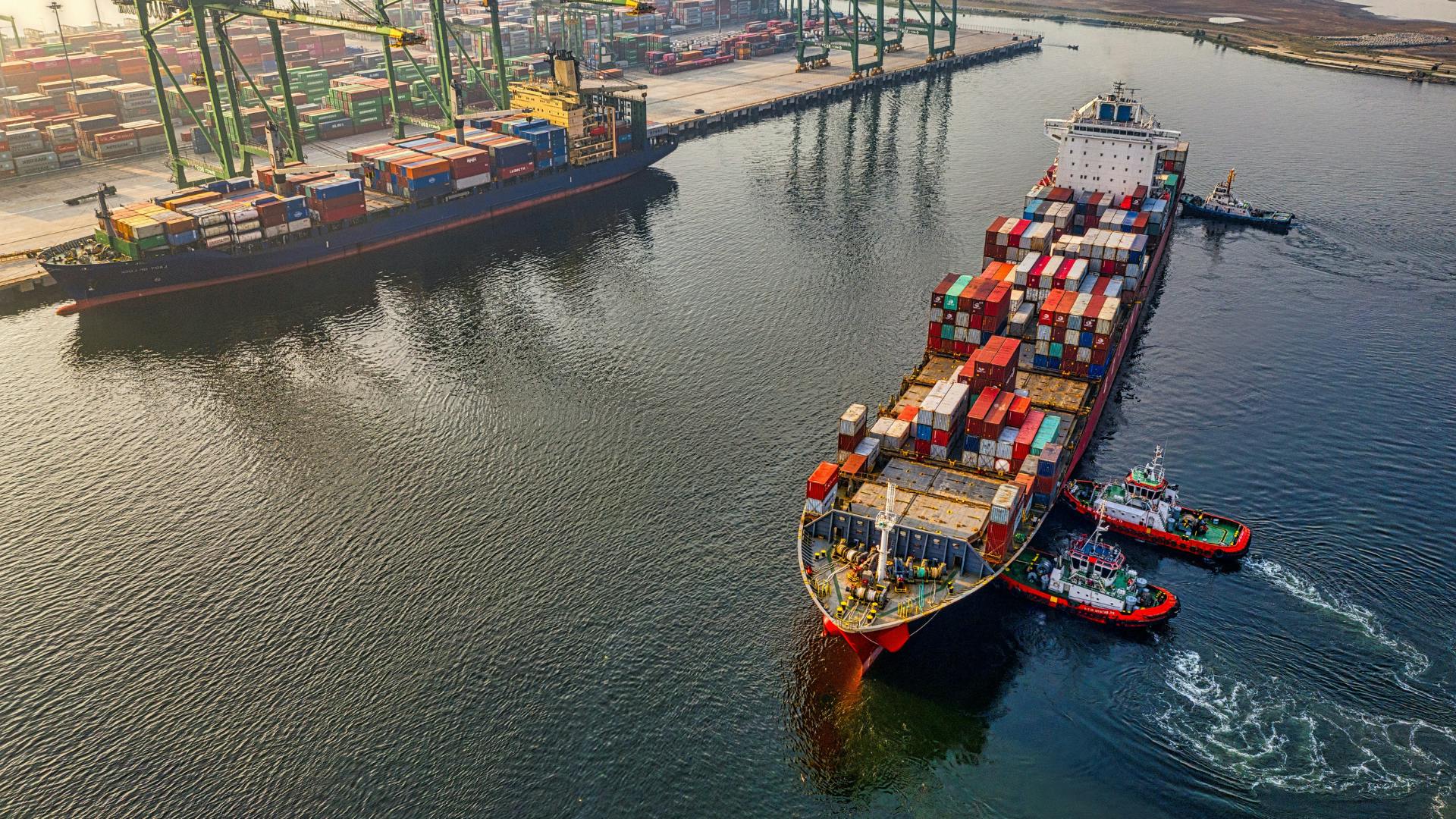 Trusted Routes
Empower your supply chain with data intelligence & overall market performance
Trusted Routes by Wakeo is a cutting-edge platform that consolidates and enriches data on all trade lanes while using distinct scoring methods to assess lane reliability and sustainability, and empowers shippers and freight forwarders to make informed decisions based on various criteria.
Reliability scoring

Exclusive approach to assess lane reliability, which incorporates historical data on the service lane, potential delays, port congestion level, transhipment statistics, global trends and overall market performance.

CO2e calculation

Seamlessly integrate environmental considerations into your decision-making process. Harness the power of data to choose greener routes and reduce your shipment's carbon footprint.

Augmented data

Access consolidated ocean trade lane data with advanced benchmark analysis and enriched details, including transit times and transport emissions calculation, etc.

Search options

Sort, compare and choose easily according to your criteria. Explore alternative routes by switching ports, services, and carriers, uncovering nearby options you might not have come across before.
Trusted Routes is fueled by deep transport expertise
Streamline operations

Say goodbye to time-consuming research and streamline your shipping process with Trusted Routes. Find spot shipping solutions effortlessly and maximize efficiency.

Optimize performance

Leverage the power of Trusted Routes' reliability scoring to comprehensively assess your service providers against market benchmarks, enabling you to renegotiate contracts.

Alternative routings

Expand your market vision and optimize efficiency by identifying nearby options matching your criteria. Enhance selection capabilities by considering cost, time, and impact to save lead times.

Drive CO2e reductions

Make sustainable shipping decisions with Trusted Routes, reducing CO2 emissions by choosing green routes and considering the environmental impact in your decision-making process.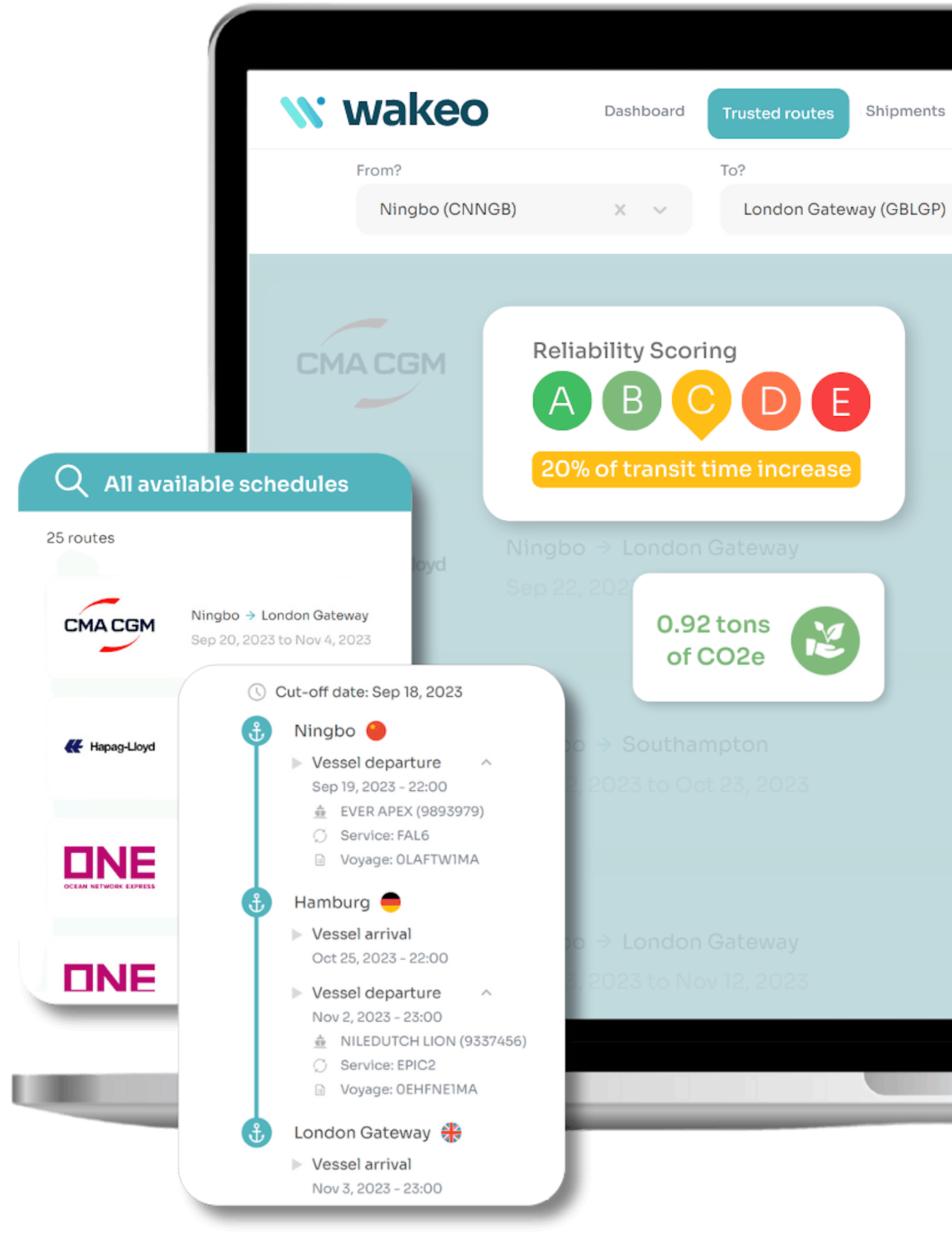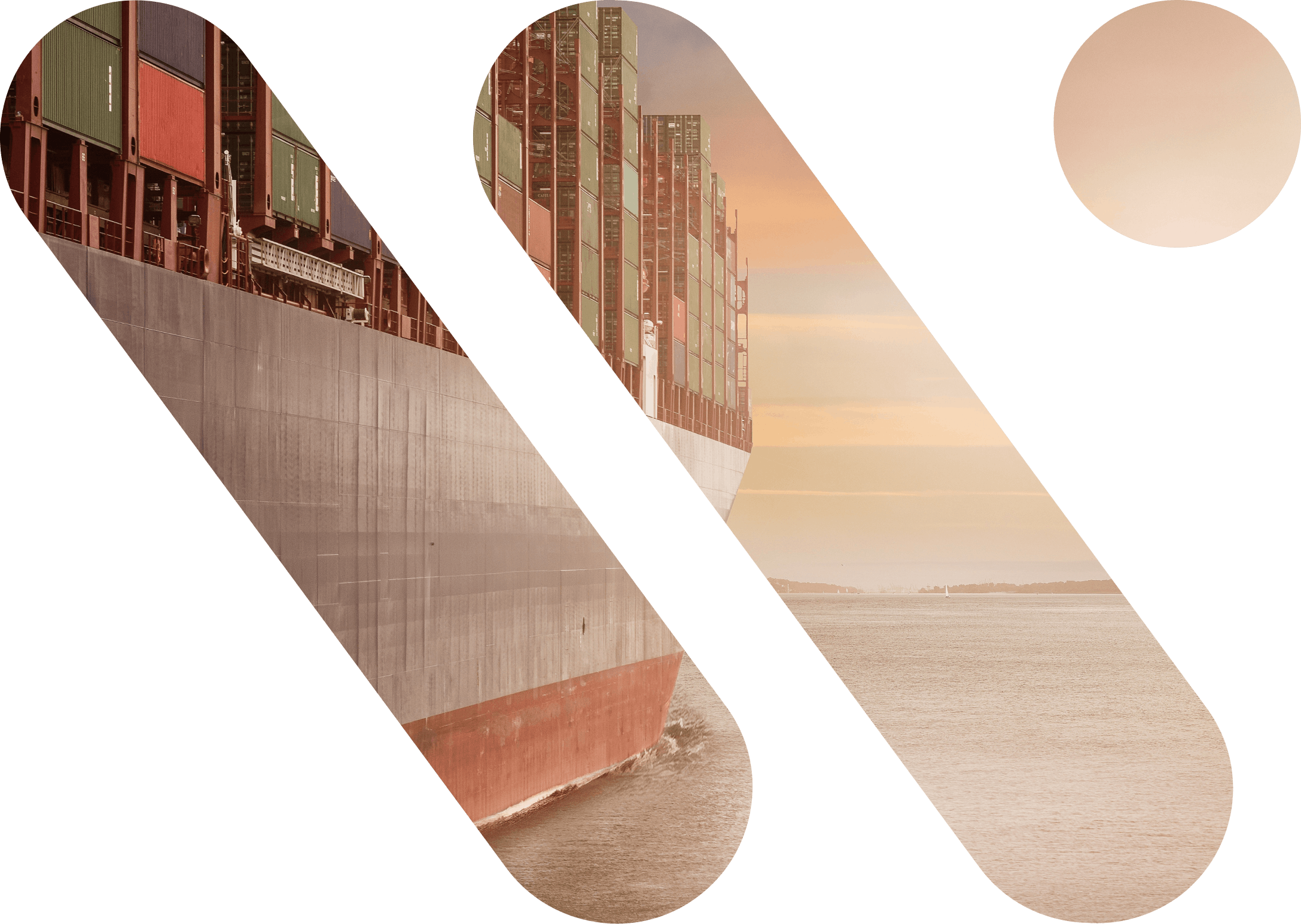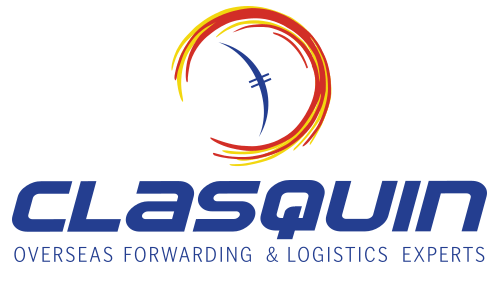 Frédéric Serra, Group CIO at Clasquin
We can promptly present our customers with the optimal market options, be it a more sustainable route or a swifter service.
Incorporating Wakeo's factual insights from a comprehensive analysis of vessels, containers, intelligent schedules, and CO2 forecasts, our experts continuously strengthen their expertise. This knowledge, combined with our negotiated tariffs and real-time access to spot rates, equips us with a deeper understanding of the market dynamics. Through our Live Procurement decision platform augmented with Wakeo's Trusted Routes feature, we can promptly present our customers with the optimal market options, be it a more sustainable route or a swifter service.