How Fracht enhances productivity and improves customer satisfaction with multimodal visibility
Founded in Switzerland in 1955, Fracht is a freight forwarder that operates in all continents over the globe. The company has currently more than 135 offices in over 45 countries, 2,000 employees, and more than one billion net sales.
In an always faster-moving world, and as a freight forwarder, it is important to keep a constant overview of the clients' shipments. This is exactly where Wakeo plays a crucial role for Fracht. The platform acts as the control tower and keeps Fracht's employees as well as their clients up to date on where their shipments are and when they will arrive at final destination. The real-time visibility on the shipments gives Fracht the opportunity to create a competitive advantage and stand out from the competition.
Sector

International freight forwarding

Scope

All continents using air, sea and road.

Users

40 internal and 90 external users
Challenges
Tracking information is incomplete and communicated late
CargoWise is a strong TMS for operations but not for visibility
Time-consuming, manual tasks to search for the information and to provide it to customers
Lacking information to take proactive decisions on delays or to identify potential optimization opportunities
Goals
Optimize processes and improve operations
Enhance customer experience by creating an end-to-end digital service
Greater overall control by complementing CargoWise with an additional tool

Our solution
Easy integration and high connectivity with Cargowise
Existing data is enriched with high-quality information on shipments (reliable ETA, additional milestones, etc.)
Multimodal platform offering a detailed overview on all shipments for all transport types (air, sea, rail and road)
A white label solution customized to Fracht's environment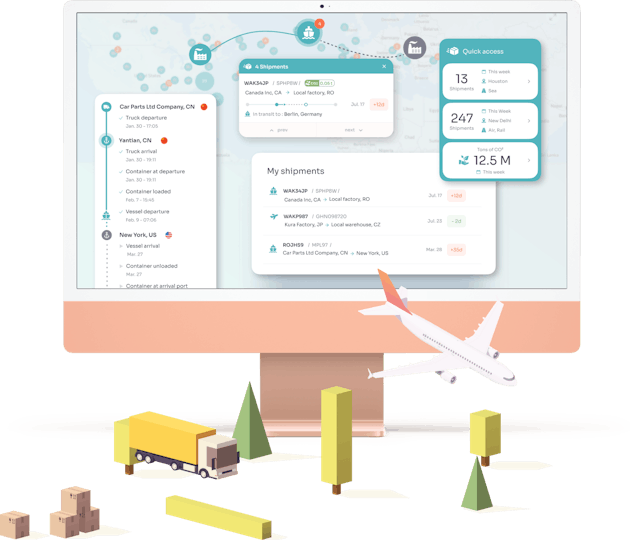 Return on investment
A complementary solution to CargoWise and a scalable IT architecture to meet future challenges of digitalization
Direct productivity gains thanks to automated processes & reliability of tracking information
Quick adoption by the teams and use of the solution on a daily basis
Improved customer satisfaction with Fracht's white-label customer portal
"Knowing exactly when your shipment is departing and when your shipment is supposed to arrive is a crucial information particularly when you have huge volumes to organize. Thanks to Wakeo, it provides reliable information in live to the customers and also to our employees."
Lionel Tristan, General Manager of Fracht