Join Wakeo at Gartner Supply chain Symposium/XPO at Barcelona from June 5th to 7th: Book a meeting NOW
Sector

Retail & Food

Scope

+250 stores in 3 continents

Users

80 users
How Mercure International of Monaco secures its stock level in stores to optimize sales performance with Wakeo
Mercure International of Monaco is a major retail group that has been thriving since 1986. With a vast network of around 230 stores in fashion and sports, as well as 27 hyper and supermarkets in the food industry, Mercure International of Monaco has become a household name across 17 countries. This company counts over 5,000 employees and has become the largest retailer in Central and North Africa.
Fashion items have a short shelf-life and are highly seasonal goods and the industry experiences recurring peaks such as Sales or the festive season. With an acute understanding of the go-to-market process and seasonal highs and lows, Mercure International of Monaco wants to improve its logistics to keep up with store demand and increase sales.
For the food industry, with perishable products on the line, coordinating the time-to-market efficiently is crucial, or the risk of not being able to deliver becomes higher.
Challenges
Manage shipments per exception to foster in-store availability for their 250 stores in 3 continents
Optimize the time-to-market
Master transport plan and monitor transport costs
Goals
Improved visibility to better monitor stocks level
Enhanced customer experience both for the local teams and end-customers
Optimized processes and reduced costs

Our solution
Multimodal visibility on  import/ Export from Asia/ Europe to Africa
Direct IT integrations with freight forwarders to collect transport orders (i.e., container n°, mawb, carriers, etc.)
Integration with ERP Sage IT system to update delivery notes with up-to-date ETA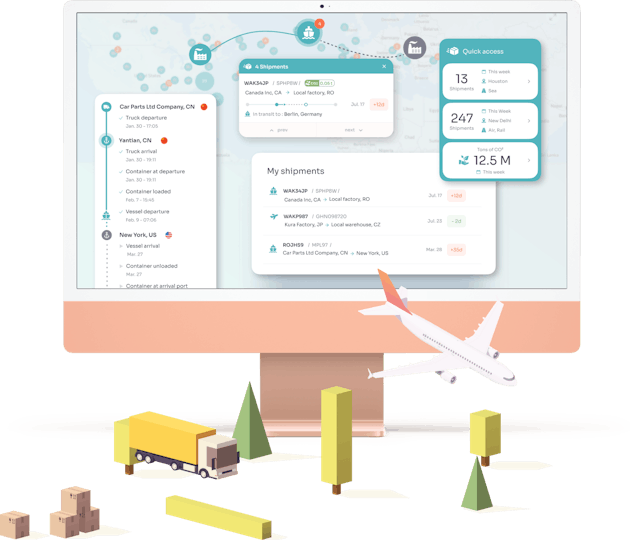 Return on investment
All shipments can be managed on a single platform, regardless of the carrier, freight forwarder, or country.
Mercure International of Monaco leverages Wakeo's shipping data to optimize flow reengineering, including service level assessments and up-to-date transit times.
By anticipating delays and receiving real-time alerts, stock-out situations can be avoided.
Mercure International of Monaco collaborates more efficiently with transport service providers, leading to better cost analysis and monitoring, including D&D and freight costs.
"We are in a proactive approach and not in an approach where my clients inform me of the delay of the container."
Benjamin Sportes, Logistics director at Mercure International of Monaco.